Camaieu Rouge - Allegory
Description:
Camaieu Rouge
"Allegory of Painting" - After an oil painting of François Boucher, 1764.
Two-body 18 Kt, red gold case, 38 mm with centered round lugs, mechanical hand-winding movement, 8.00 mm hand- winding crown with cabochon Onix, a Verre Èglomisè miniature on the reverse of the 32,400 ct. sapphire crystal, aper- ture for digital hours at 12 o'clock
camaieu, (Ca·ma'ieu) plural camaieux , painting technique by which an image is executed either entirely in shades or tints of a single colour or in several hues unnatural to the object, figure, or scene represented. When a picture is monochromatically rendered in gray, it is called grisaille; when in yellow, cirage. Origi- nating in the ancient world, camaieu was used in miniature painting to simulate cameos and in architectural decoration to simulate relief sculpture.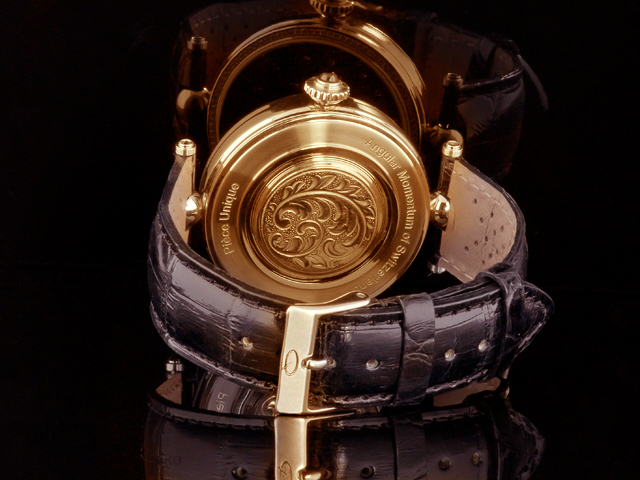 PDF sheet: Camaieu Rouge "Allegory of Music"