The Arabian Horses Collection
Description:
The Arabian Horses Collection
Angular Momentum has created an exceptional collection of Artisan Timepieces with "Verre Èglomisè" miniature paintings of beautiful Arabian Horses on the reverse of the Sapphire crystal or dial, placed in a 18 Kt. white gold case. The movement a historical self-winding movement manufactured between 1950 and 1960. The crown decorated with a black cabochon diamond. The watch case can be determended by the customer in any size between 38.00 to 42.00 mm

."There are no two identical Verre Èglomisé Timepieces in the world. Every Timepiece, created and hand made in our ateliers is unique and differs either in theme, size, material, form or function".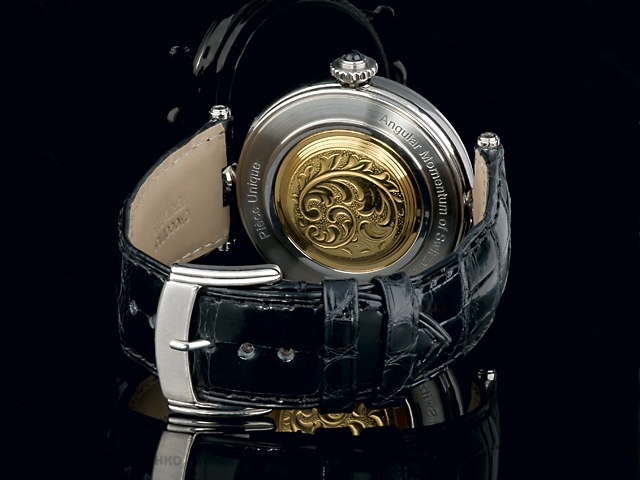 PDF sheet: The Arabian Horses Collection